MM Industries M10X 762×39 RIFLE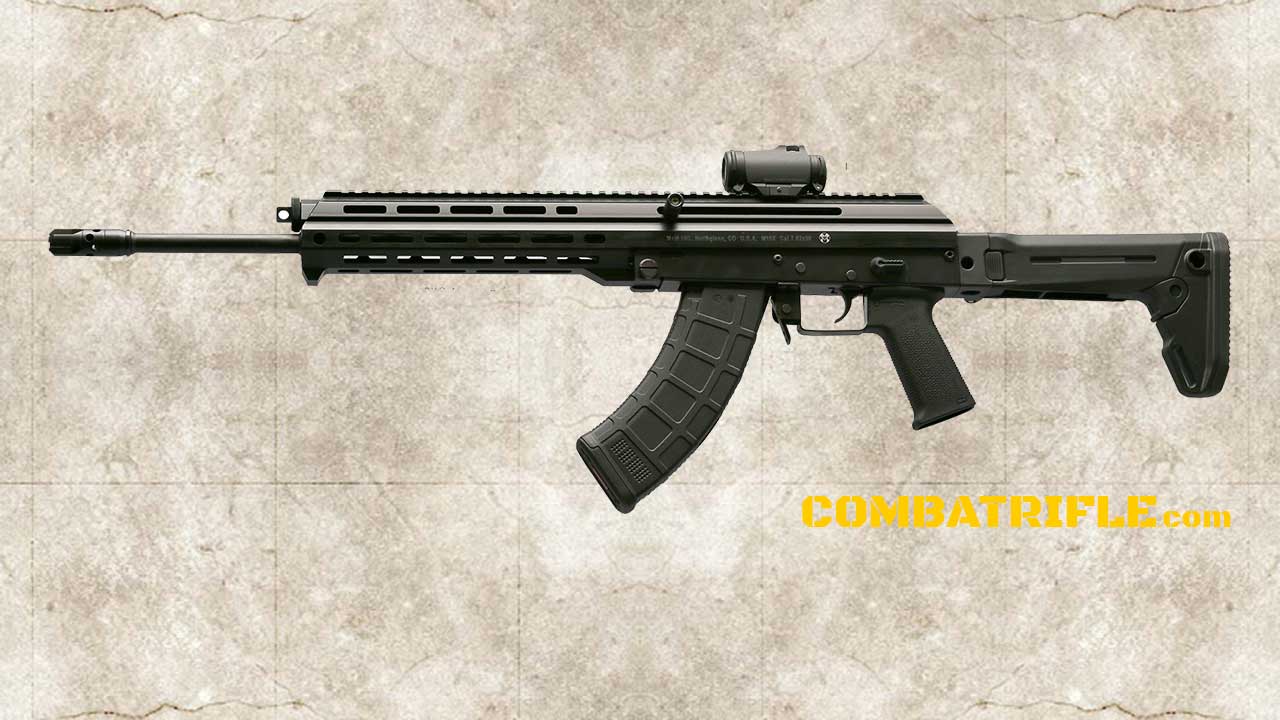 M+M INDUSTRIES M10X 762×39
Now for something a little different. The M+M INDUSTRIES M10X 762×39 is an interesting firearm platform with it's roots based in a couple classic firearm designs. It's a hybrid AK47/AKM, Sig Sauer and AR-15. The M+M INDUSTRIES M10X 762×39 features a serialized upper receiver and Monolithic barrel shroud.
M10X CHARACTERISTICS of OTHER RIFLES
AK47 Magazines, Magazine Release, Fire Control Group, Pistol Grip, etc
AR-15 Inspired Safety and Buttstock
Sig Sauer Inspired Action and Gas System
M10X Inspired from Proven Eastern and Western Military Rifles
M+M Industries is proud to introduce the world's first International Defense Rifle—the M10X™. The M10X's unique and simple design is inspired from proven Eastern and Western military rifles. The M10X is designed and produced with the latest manufacturing technology to overcome many of these rifles previous design limitations with unprecedented interchangeability, modularity, sub-MOA accuracy and ease of component replacement.
The ease of use and interchangeability of the M10X components allows it to continually evolve—giving M10X operator's access to regular upgrades and innovative accessories that allow the M10X to be customized to the operator's specifications.
Caliber: 7.62 x 39
Action: Semi-automatic rotating bolt long stroke gas piston-driven system
Stock Length Collapsed: 37 inches
Stock Length Fully Extended: 40 1/2 inches
Barrel Length: 16.5 inches
Weight: 7 lbs +/- without magazine
Barrel Twist: 1/9.25 rifling
Barrel Thread: 5/8 – 24 x 1 right hand
Trigger Pull: 4.2 lbs. +/-
Case: Hard-side case
Magazine: One 30rd magazine
The M+M Industries M10X ambidextrous controls cater to all users from recreational shooting to sport shooting. The M10X's limitless capabilities is a framework that provides the ability to build your future dream rifle today.
M+M INDUSTRIES M10X 762×39
Action Type: Gas Operated
Barrel Length: 16.5″
Capacity: 30+1-Round
Cartridge: 7.62 x 39 mm
Finish: Black
Front Sight: None
Length: 40.5″
Magazine Included: 1 x 30-Round
Magazine Type: Removable
Muzzle: Flash Hider
Rear Sight: None
Stock Material: Polymer
Weight: 7 lbs
Made in the USA
M+M M10X OPERATORS MANUAL