M14 Rifle and Springfield Armory M1A Rifle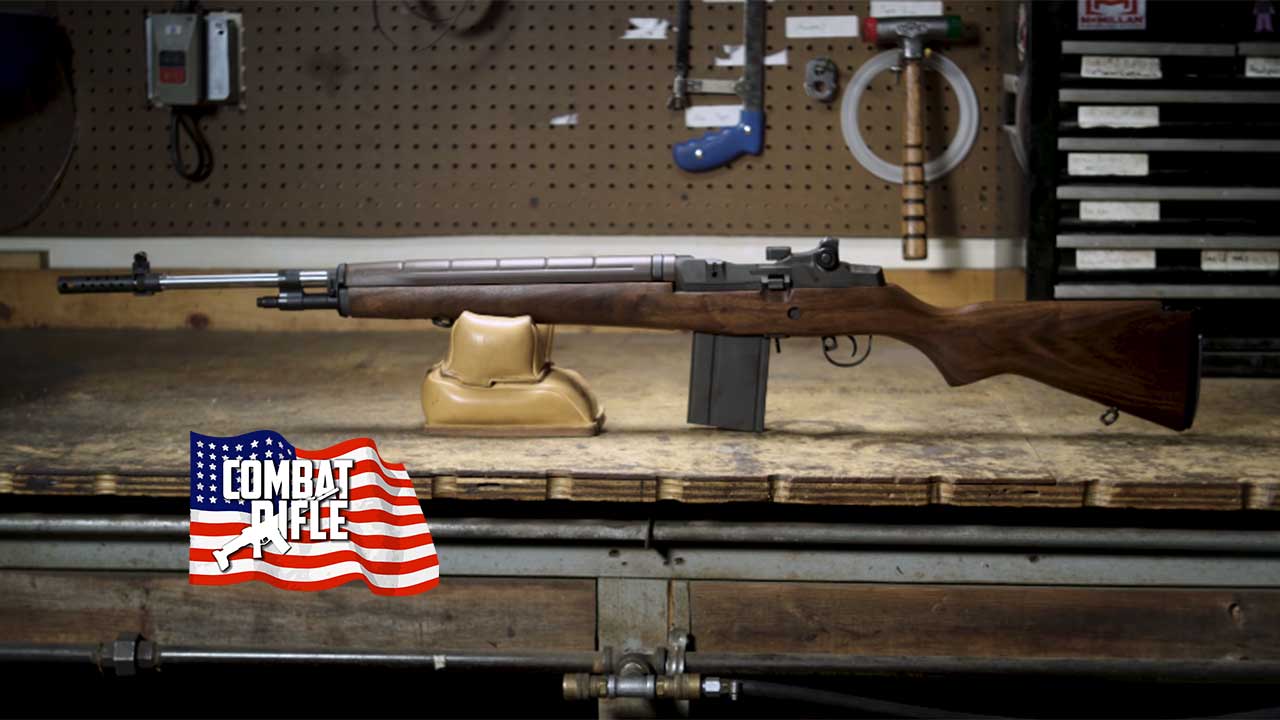 The Ultimate M14 Rifle and Springfield Armory M1A Rifle Reference Guide
M14 Rifle History and Facts
The United States Rifle, 7.62 mm, M14 Rifle is an American select-fire rifle that fires 7.62×51mm NATO (.308) ammunition.
The M14 became the standard-issued rifle for the U.S. military in 1959 replacing the M1 Garand rifle in the U.S. Army by 1961 and the U.S. Marine Corps by 1965
The M14 was replaced by the M16 rifle beginning in 1964. The M14 was used by U.S. Army, Navy, and Marine Corps for basic and advanced individual training (AIT) from the mid-1960s to the early 1970s.
The M14 was the last American battle rifle issued in quantity to U.S. military personnel. It was replaced by the M16 assault rifle, a lighter weapon using a smaller caliber intermediate cartridge.
The M14 rifle remains in limited service in all branches of the U.S. military as an accurized competition weapon, a ceremonial weapon by honor guards, color guards, drill teams and ceremonial guards, and sniper rifle/designated marksman rifle. Civilian models in semi-automatic are used for hunting, plinking, target shooting, and shooting competitions.
The M14 is the basis for the M21 and M25 sniper rifles which were largely replaced by the M24 Sniper Weapon System. A new variant of the M14, the Mk 14 Enhanced Battle Rifle has been in service since 2002.
M14 vs Springfield Armory M1A
M14 vs Springfield Armory M1A
M1A (M1A1) is the trademarked model designation of the Springfield Armory M14 Rifle.
Manufactured by Springfield Armory the M1A (M1A1) is the civilian version of M14 Rifle
Early M1A receivers were made from surplus M14 receiver blanks
Current M1A receivers are made from precision investment cast AISI 8620 alloy steel.
The military M14 receivers were manufactured using the complicated and expensive drop forge process
Until the late 1990s, the Springfield Armory M1A retained the M14 selector switch cutout in the rear right of the stock.
Since 1991 Springfield Armory has omitted the "7.62-MM" caliber designator on the M1A receiver.
The January 1, 2000 California Assault Weapons Ban  prohibits flash suppressors on all semi-automatic rifles capable of accepting a detachable magazine. As a result, Springfield Armory designed a muzzle brake that replaced the standard flash suppressor on all M1A models to be sold in California. 
M14 & M1A1 Manufacturers
There is not a large supply of manufacturers offering complete M14 rifles or the parts to build an M14 parts.
M14 & M1A1 Rifle Manufacturers
Springfield Armory: The M1A and M1A1 are trademarked model designations of their version of the M14 rifle. Visit Springfield Armory
James River Armory: aka JRA. Visit James River Armory
Bula Defense Systems: Bula Defense Systems offers an affordable and decent selection of M14 rifles from milspec classics to a National Match 6.5 Creedmoor and an XM21 flat top suppressor ready version. BDS also sells parts and parts kits. Visit Bula Defense Systems
Fulton Armory: FA offers premium M14 rifles and parts at a premium price. Visit Fulton Armory
GunWorks of Lower Alabama aka GWLA: GWLA manufactures some of the highest quality M14 receivers in the industry. Visit GunWorks of Lower Alabama 
LRB Arms: LRB offers standard and custom premium M14 rifles at the low end of premium pricing. They also offer premium quality M14 parts. Visit LRB Arms
Smith Enterprise, Inc. aka SEI: SEI has been working the M14 for decades and know the platform as good or better than anyone else. The offer quality parts, barreled actions and gunsmith services. Visit Smith Enterprise
Ted Brown Shooters Den: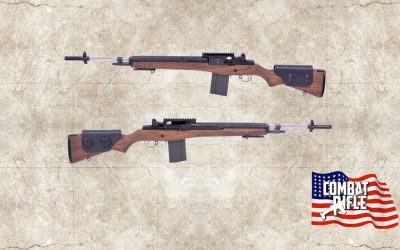 Clint McKee and Fulton Armory know the M14 and they know it well, in fact they build some of the tightest and most accurate M14 style rifles available. When you purchase a complete Fulton Armory Rifle you are purchasing a rifle handcrafted by very skilled people. These are not mass produced firearms by any measure. FA also has outstanding service and support, they do business the old fashioned way and rely heavily on their reputation. Fulton Armory often gets a slight ding from purists who prefer forged receivers over cast receivers. I'm not sure this matters with today's modern manufacturing methods but that's a discussion for another page. Additionally about a decade and a half ago there were complaints about soft bolts. That has long since disappeared but internet posts don't disappear and keep regurgitating. The M65 Enhanced Sniper Rifle is one version of Fulton Armory's take on the M14 platform based M21 Sniper Weapon System
read more