The ROBINSON ARMAMENT XCR-L STANDARD configuration is ideal for use as a light carbine or marksman's rifle. It can be configured into other configurations as well. It is particularly well suited for LE/MIL operators, and is becoming the clear choice of knowledgeable professionals.
Color: Black, Olive Drab, Flat Dark Earth, and Other Cerakote Colors
Calibers: 5.56 NATO (.223 Rem.), .300 BLK, 6.8 SPC, 7.62x39mm, 5.45x39mm
Overall Length: 37″ (in 16″ barrel configuration)
Folded Length: 27.5″ (in 16″ barrel configuration)
Weight Empty: 7.5 lbs (light contour barrel)
Barrel Lengths: 9.5″, 11″, 12″, 14.7″, 16″, 18.6″
The XCR is one of the most ergonomic, durable, and flexible rifles ever built. It is available with a variety of barrel lengths, contours, upper receiver lengths/styles, and accessories.
ROBINSON ARMAMENT XCR-L STANDARD
---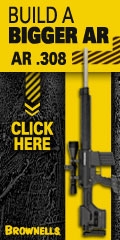 ---