Remington 700 Barreled Action Selection Guide
Barreled Actions or Barreled Receivers are a great way to build your own custom bolt action rifle. Options range from accurate and inexpensive Howa's to factory Remington's to Remington Military and third party Remington 700 clones. This page will service as a reference guide to inspire you to build your very own tactical or sniper rifle.
Toggle
Toggle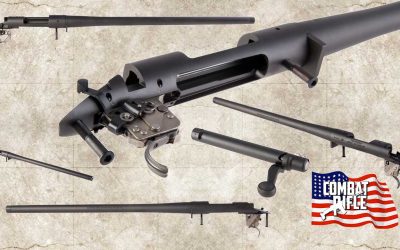 The Remington 700 SPS Tactical Barreled Action allows gun builders to start with a tried-and-true action and barrel combination, allowing them to add aftermarket stocks, optics and other options to build their ideal rifle. The Remington 700 SPS Tactical Barreled Action includes all of the same features found on the company's SPS Tactical model, including a threaded barrel with a heavy-profile, perfectly suited for precision shooting.
read more