In a world dominated by the AR-15 and AR-10 we strive to be different and focus on other military style weapon platforms.
AR-15 and AR-10 fans fret not! Those platforms are of course included but we also focus on the non standard AR-15's such as the ARAK, Pistol Caliber AR's, .22 AR's and .22 AR conversion kits. Lastly don't let our name  Combat Rifle fool you, we like handguns a lot too.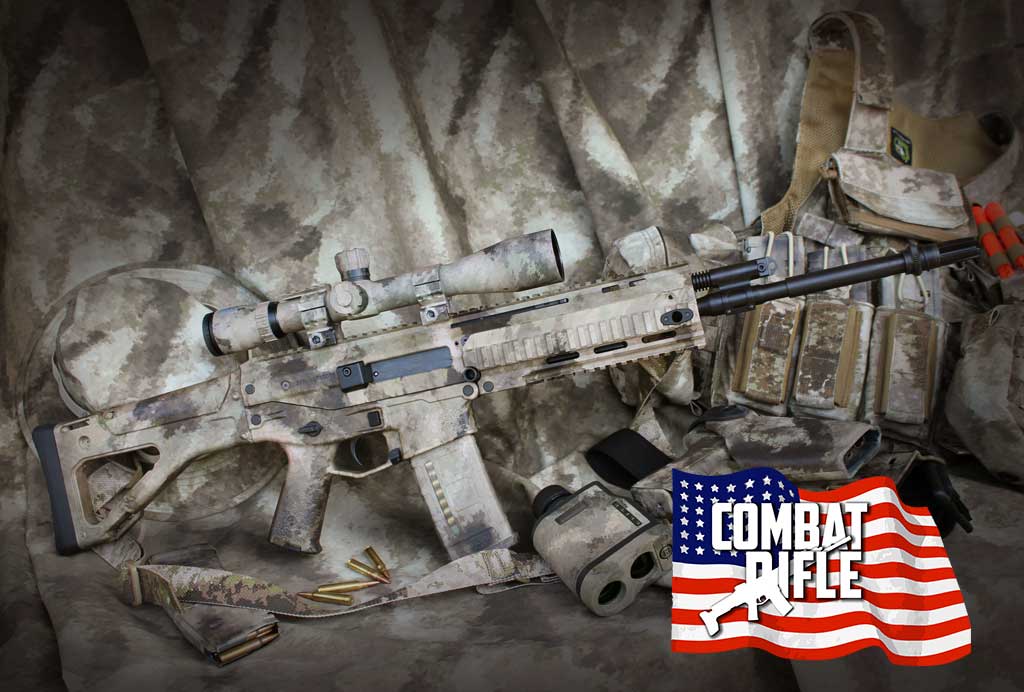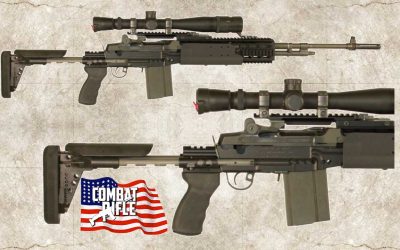 The Sage M14ALCS Enhanced Battle Rifle Chassis Stock System is precision CNC machined from a solid billet of high strength aircraft grade aluminum. Fits Mil-Spec M1A/M14 rifles with standard or medium weight barrels. The M14ALCS is a drop-in chassis and features a six position telescoping stock and an adjustable polymer cheek rest with two inches of vertical adjustment. Additionally the chassis includes five Mil-Spec 1913 Picatinny rails, three ambidextrous sling mounts, a removable Kydex forend with a built in palm swell, and a soft one inch recoil pad. Rigidity of the chassis increases accuracy and reliability and is achieved through the use of a patented replacement operating rod guide block. Precision machined receiver lug recesses also eliminate the need for additional bedding. Fitting SAGE EBR chassis to non Mil-Spec/Commercial rifles may require additional gunsmithing. Does NOT accept rear-lugged receivers.
read more